My daughter has become obsessed with playing with her American Girl doll. This week she sold 'baby toys', made $80 and immediately bought two things she really wanted from AG on sale and the IKEA DUKTIG doll bed. - - - Doll Bed DIY here - - -
As those things were inexpensive, she still has some money left over which we of course are encouraging her to save.
Since it's summer we have plenty of time to do some doll crafting. My daughter has asked for a kitchen for her doll for her birthday, so we decided to start stocking up her freezer and pantry, in the hopes the Birthday Fairy comes through.
A few days ago we made these ice cream sandwiches following this DIY tutorial from
American Girl Ideas.
It was super fun and easy. Very minimal supplies. We actually made these in a Starbucks while waiting for big brother to finish up at baseball practice! Just follow the video below:
Sculpey Review
This was my first time using
Bake Shop by Sculpey
( .97 cents a pack at Wal-Mart) .
I highly recommend it especially if you are crafting with little people.
I usually dislike using Sculpey for projects for two reasons - it's hard to knead, and it crumbles. NOT this stuff!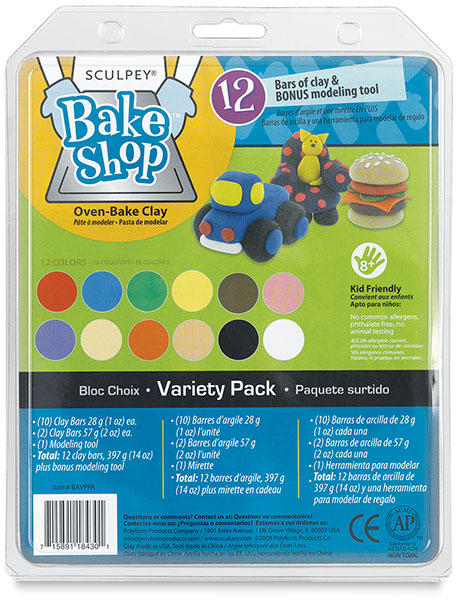 I'm going to use it in class in the future, simply because it was
so soft
right out of the package
!!
My daughter was able to knead two colors together in a matter of minutes, and we were able to roll it
super thin
without a pasta machine and ZERO crumbling! We used white for the cake icing, and after baking, it
did NOT
brown at all. In fact, all the colors were still bright.
You can purchase Bake Shop Sculpey like I did at
Wal-Mart
, or if you do purchase orders through your school it's also online at
Dick Blick
.
For our sculpey project we made cake slices. I have never made a faux cake, and I"m still not good at figuring out 18" doll scale world, so this was a sink-or-swim no-plan of attack craft session! Here's what we came up with. I only purchased black, white, and fuscia. My daughter mixed two different pinks so we had a few choices for icing.
I have plans for more -- pizza, cookies, sandwiches....
Yes, her obsession has become my addiction. Is there a support group?
Happy Summer Crafting!